New Selvedge Denim Jeans
100% cotton, 12.5oz, Blue Line, Cone Mills selvedge denim.
"Slim" fit, straight leg.
Single needle stitching.
Handmade by me from my own pattern.
Hand felled yokes, center back, and inseams.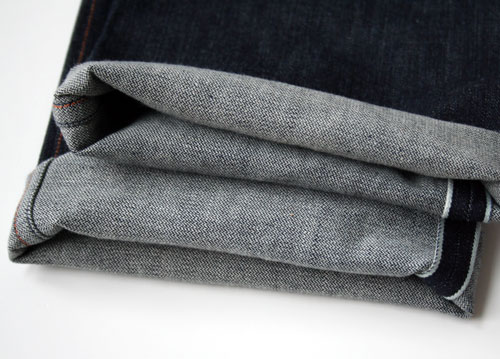 Selvedge coin pocket.
Yeah, the pocket bags and fly are lined with a pink-ish plaid. I like it, and think men should be able to enjoy a little pink.
I used the selvedge for both the left and right sides of the fly. The look is clean, and the bulk is reduced to a minimum.
The shirt should look familiar. It still needs to be ironed, and tucked properly.
The denim is still really stiff, which I think causes them to hang a bit odd right now.
This post contains affiliate links which means I will make a small commission if you purchase through those links. I only recommend products that I know, trust and love!